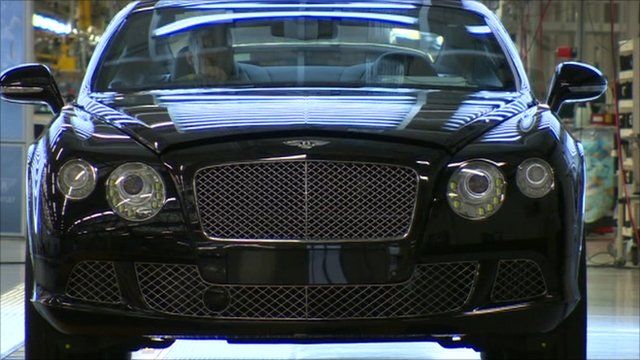 Video
Bentley sales increase highest in the US and China
Luxury carmaker Bentley has reported a 37% rise in sales in 2011, saying demand has returned to pre-recession levels.
The Crewe-based firm sold 7,003 cars, whose prices start at £133,000 ($208,000), in the year to 31 December.
The US continues to be Bentley's number one market with 2,021 cars sold in 2011, an increase of 32%.
However, China took second spot with sales almost doubling to 1,839, surpassing the previous year's record.
Alasdair Stewart, the new Board Member for Sales and Marketing, explains the recent success of the company.