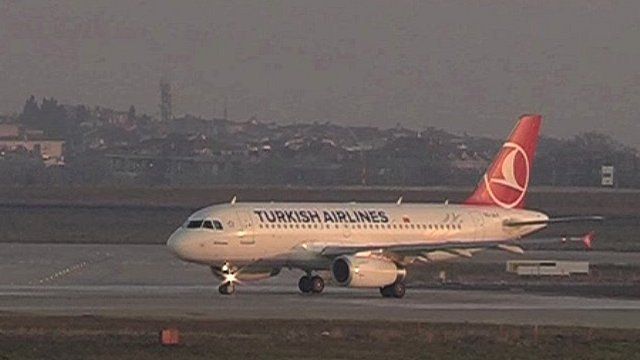 Video
Will Turkish Airlines keep upward trend?
Turkey's rapid economic growth in recent years has benefited the country's businesses.
Just a decade ago, Turkish Airlines was an insignificant loss-making national airline. Now it is Europe's fourth largest carrier in terms of passenger numbers.
But it is not immune to the impact of economic turmoil across Europe and the US, so what hopes does it have for the future in an uncertain world?
Howard Johnson reports.