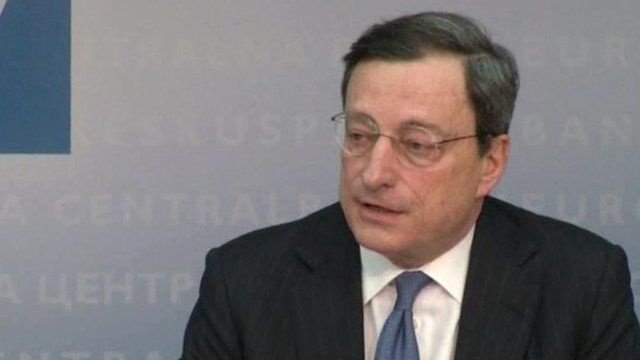 Video
ECB President - eurozone faces high uncertainty
The Governing Council of the European Central Bank (ECB) has decided to keep the key ECB interest rates on hold.
In his monthly press conference, Mario Draghi, ECB President, said that the eurozone economy faced high uncertainty and inflation would drop below 2% after several months.
He also added that there were some signs of stabilisation.