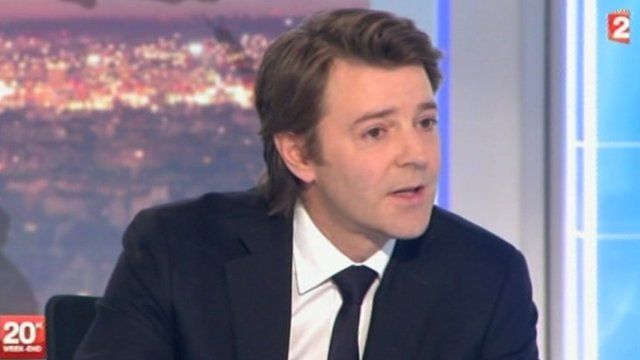 Video
Downgrade for nine eurozone countries including France
France has lost its top AAA credit rating from Standard & Poor's and many other eurozone governments have also been downgraded by the ratings agency.
Rumours of S&P's move prompted stock markets to fall earlier in the day.
London's FTSE 100 ended the day down 0.5% and Frankfurt's Dax 0.6%, while the Dow Jones in New York fell 0.7%, although it was widely expected that the ratings cuts were coming.
Italy and Spain were also downgraded, but Germany kept its AAA rating.
Gavin Hewitt reports.
Go to next video: France's credit rating is downgraded