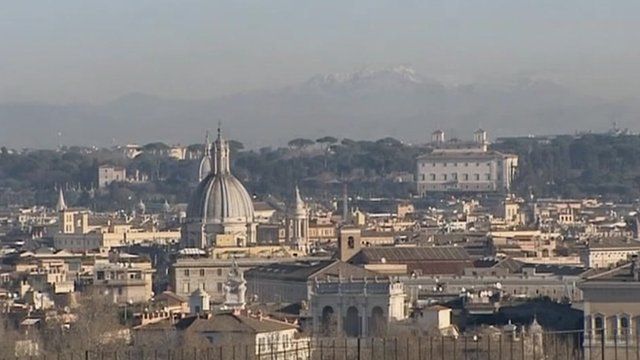 Video
The risks of Italy's austerity measures as economy slows
Italy's Prime Minister Mario Monti will meet UK Prime Minister David Cameron in Downing Street on Wednesday for talks on the Euro debt crisis.
Mr Monti, who was appointed to the job without an election, after Silvio Berlusconi resigned, arrives just days after his country's credit rating was downgraded.
The BBC's Europe Editor Gavin Hewitt looks at the risks of budget cuts at a time when the Italian economy is slowing down sharply.
Go to next video: Italians mark end of Berlusconi era