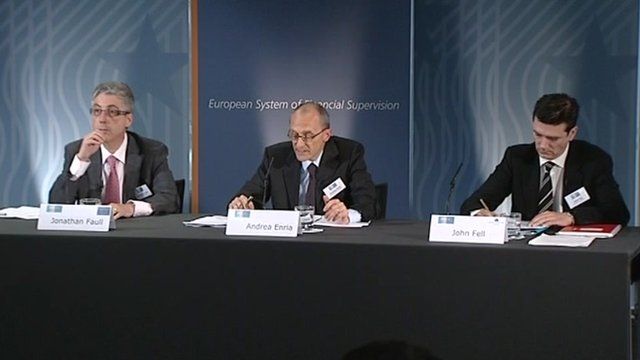 Video
Europe's weak banks due to deliver plans to regulator
The weakest banks have until the end of today to tell Europe's financial regulators how they will plug a hole in their finances that runs to more than 115 billion euros.
The regulators are determined to be ahead of the game - after the 2008 crisis saw banks needing massive injections of public money to keep them afloat.
Nigel Cassidy reports.
Go to next video: Greek debt deal talks continue