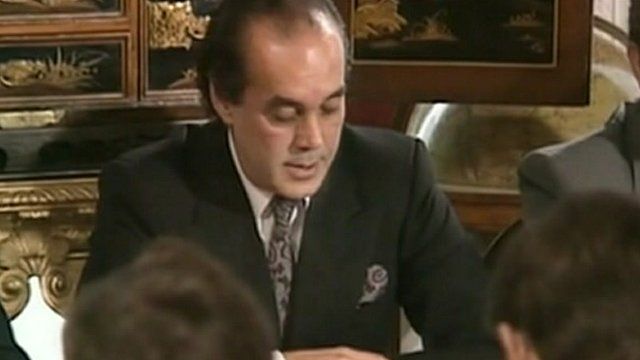 Video
Trial begins of Polly Peck businessman Asil Nadir
Former business tycoon Asil Nadir stole nearly £150m from his business empire for himself, his family and friends, the Old Bailey has heard.
The money went through a complex series of transactions, including being transferred to a bank he owned in Northern Cyprus, it was alleged.
Mr Nadir was said to have stolen the money from Polly Peck International (PPI) between 1987 and 1990.
Mr Nadir, 70, denies 13 sample counts alleging he stole £34m.
Tom Symonds reports.
Go to next video: Tycoon Asil Nadir freed after arrest