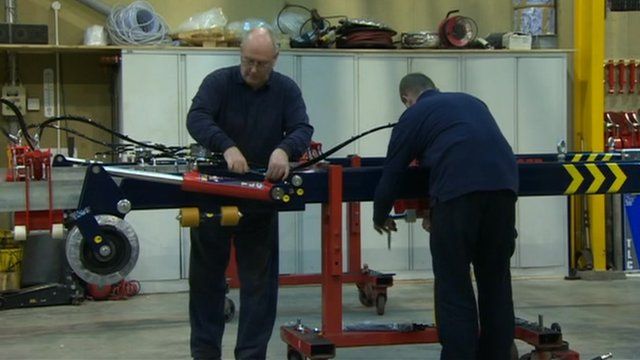 Video
UK economy shrinks by 0.2% in last three months of 2011
The UK economy shrank by more than expected at the end of last year according to the latest figures.
Growth fell by 0.2% driven largely by a decline in manufacturing and construction.
The Chancellor, George Osborne, said the figures were disappointing but not entirely unexpected given the economic difficulties in the eurozone and the world.
But the fall in GDP has increased fears that Britain's economy may be heading back into recession.
Stephanie Flanders reports.
Go to next video: UK economy shrinks by 0.2% in Q4