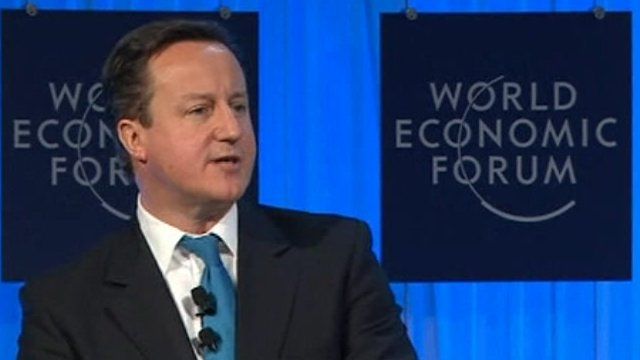 Video
Davos: 'Britain had to be bold' warns David Cameron
David Cameron has told EU leaders they must be "bolder" if they want to shake off their economic troubles.
The UK prime minister told the World Economic Forum in Davos it was a "perilous time" for Europe's economies and "tinkering won't cut it anymore".
Go to next video: Stephanomics: Whose fault is the economic crisis?