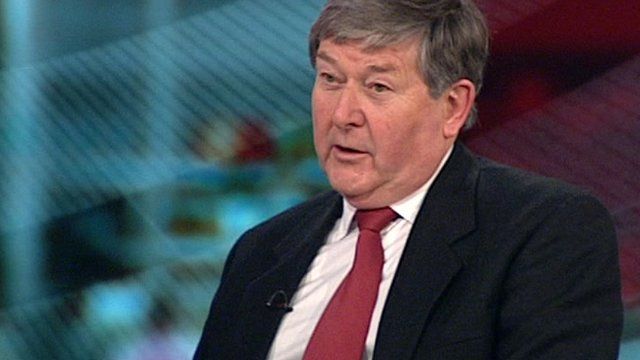 Video
AstraZeneca job cuts: 'Drug companies face same issues'
Drugs company AstraZeneca has announced it is cutting more than 7,000 jobs worldwide over the next two years, in an effort to save $1.6bn a year.
The company has more than 60,000 staff worldwide, with 8,000 in the UK.
Professor David Phillips, from the Royal Society of Chemistry, said the global pharmaceutical industry was suffering from the same problem.
He told the BBC, "the easy targets for new drugs... in the body... essentially have all been used up", and the cost of developing new drugs is "absolutely astronomical".