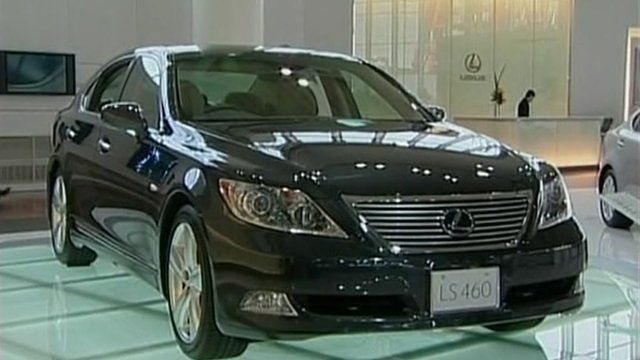 Video
Strong yen and natural disasters hurt Toyota profits
Japan's biggest carmaker Toyota has reported a sharp fall in profits between March and December of last year, hit by the strong yen, the March 11 earthquake and tsunami in Japan and the flooding in Thailand.
However the company has raised its forecasts for full year profits to 200bn yen ($2.6bn, £1.6bn), 11% higher than it had predicted in December.
The BBC's Ashleigh Nghiem reports on Toyota's efforts to increase exports from its factories in the United States as a way of offsetting problems elsewhere.