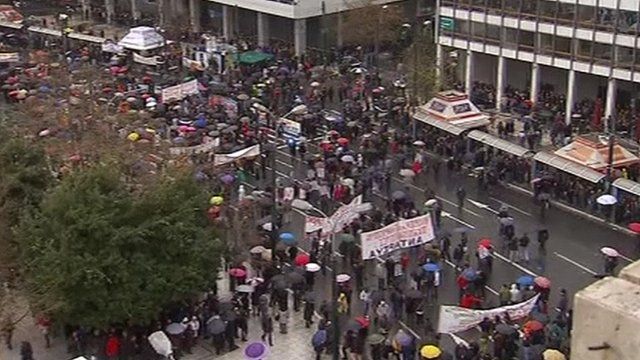 Video
Thousands of public sector workers strike in Greece
Public transport and ports have ground to a halt in Greece as two of the country's largest public-sector unions strike in protest at continuing austerity.
On Monday the government confirmed it would cut 15,000 public sector jobs.
Meanwhile political leaders are holding what Greece's finance minister described as "highly pressurised" talks to reach an agreement on the conditions of the latest international bailout.
The BBC's Mark Lowen reports from Athens.