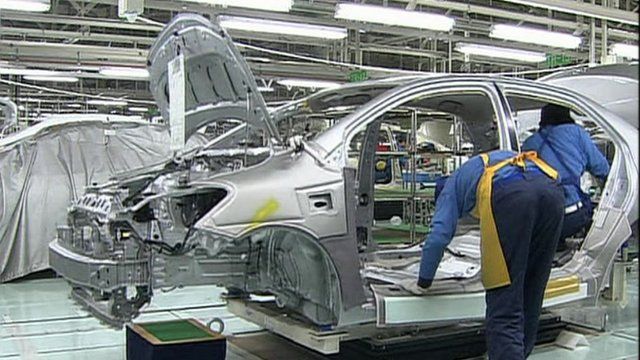 Video
'Dramatic' fall in Japanese economic output
Japan's economy contracted more-than-expected in the last three months of 2011, as a rising yen and floods in Thailand hurt businesses.
It shrank by 0.6% between October and December from the previous three months, adding up to an annual contraction of 2.3% compared to the same period in 2010.
The BBC's Roland Buerk explains what new hurdles Japan has had to overcome on top of the the devastating earthquake and tsunami of last March.