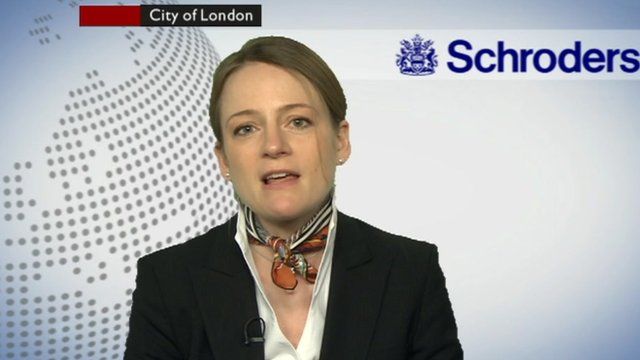 Video
'Classic divide' between Northern and Southern Europe
Two of the eurozone's biggest economies have fallen into recession, according to the latest economic figures.
Italy and the Netherlands both saw their economies shrink by 0.7% in the fourth quarter, the second consecutive quarter of economic contraction.
Germany had its first negative quarter since 2009 with a decline of 0.2%, compared with the previous quarter.
But in France there was surprise growth of 0.2% at the end of last year, attributed to healthy export growth.
Sonja Laud, Global Equity Fund Manager at Schroders, told the BBC that the figures were of little surprise and showed a divide between Northern and Southern Europe.
Go to next video: Germany's economic gap narrows