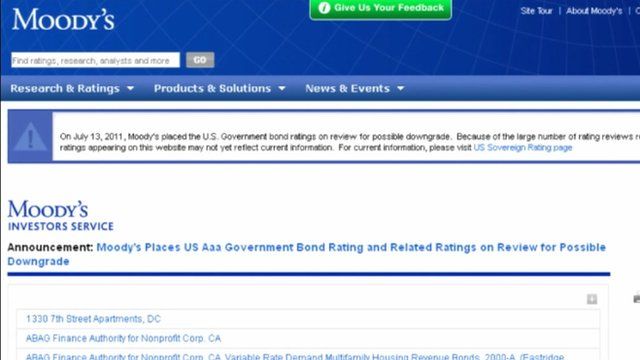 Video
Business Bites: Moody's warning for banks
Moody's has warned that it may downgrade 17 global banks, including UBS, Morgan Stanley, Barclays and Deutsche Bank.
The credit ratings agency also said it was putting 114 European financial institutions on watch, reflecting what it described as the "deteriorating creditworthiness of their governments".
Meanwhile, prospectors think the oil-fields off the Falkland Islands could have a huge impact on its financial future.
The BBC's Juliette Foster discusses the key financial stories of the day.
Go to next video: Moody's cuts Europe credit ratings