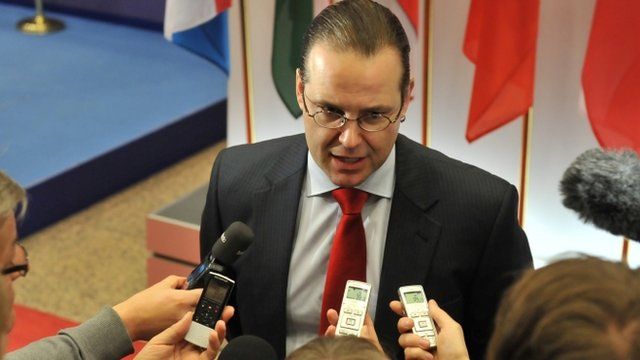 Video
Greece 'is not another Lehmans', says Swedish finance minister
After an exhausting meeting in Brussels eurozone finance ministers have finally reached agreement on a second bail-out package for Greece.
The deal means the Greek government will receive another rescue fund worth 130bn euros to prevent its economy from defaulting on its debts next month.
Ministers were discussing a Greek debt target of 121% of GDP by 2020 which is slightly above the target set by negotiators.
To help Athens reach that target private bond-holders agreed to accept a bigger loss on their investments of 53.5% or more.
This debt exchange will help reduce Greece's debts by around 100bn euros.
Anders Borg is Sweden's finance minister and he told the BBC: "This reduces the overall risk in the European financial system".
Go to next video: How did Greece mask its debt?