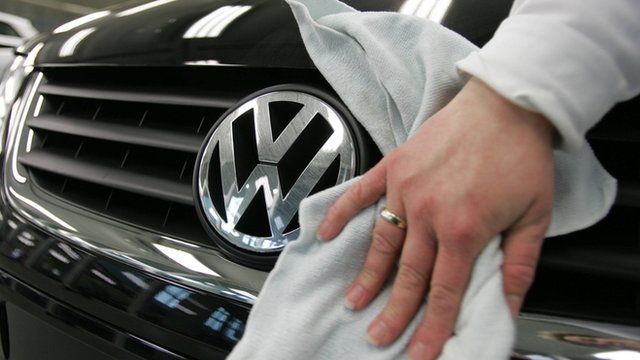 Video
Volkswagen annual profits double to 15.8bn euros
Profits have more than doubled at Volkswagen after the company delivered a record number of vehicles last year.
It reported net profit of 15.8bn euros (£13.4bn; $21.2bn) for last year, compared with 7.2bn euros in 2010.
It delivered more than 8.2 million vehicles, up almost 15% on 2010.
Stephen Evans reports.