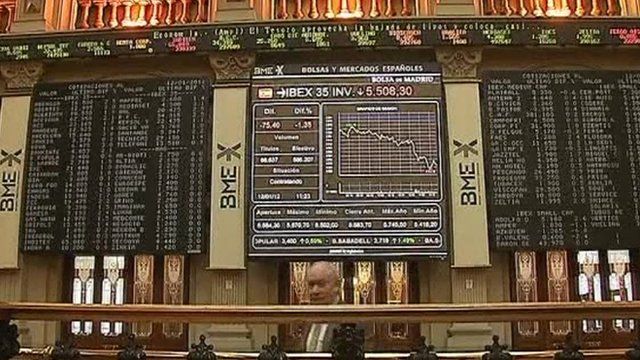 Video
ECB offers banks over $500bn emergency cash
The European Central Bank (ECB) has provided a further 530bn euros ($713bn; £448bn) of low-interest loans to 800 banks across the European Union.
It is the second time the ECB has offered such three-year loans and comes after 489bn euros was lent in December.
The loans are aimed to help continue to ease the eurozone debt crisis, and help banks improve their liquidity.
They have also helped countries such as Italy, as some banks have used the bonds to buy government bonds.
Jeremy Howell reports.
Go to next video: Banks rush to take ECB loans