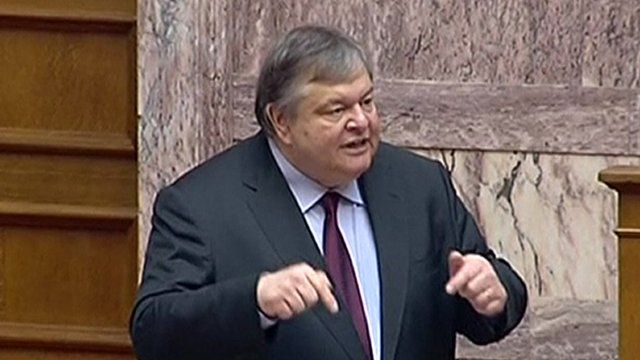 Video
Greek Bond swap 'only route to get country back on its feet'
The Greek Finance Minister Evangelos Venizelos has said the participation of Greece's private sector creditors in the country's multi-billion-euro bond swap exceeded all expectations.
The Greek deal with its lenders is the largest restructuring of government debt in history
Under the deal more than 100bn euros of Greece's debt would be written off.
Eurozone finance ministers then said the conditions were in place for its new 130bn-euro (£110bn; $173bn) bailout.
Mr Venizelos said "this is the only route to put the country back on its feet".