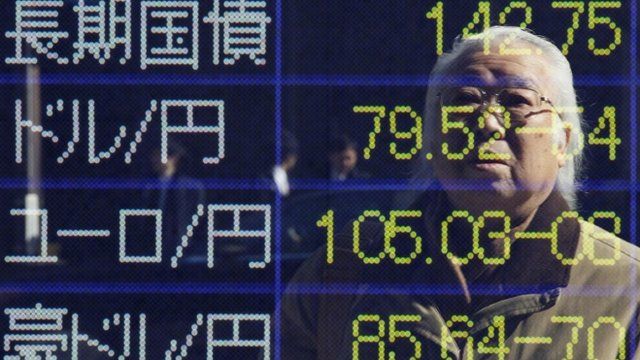 Video
Business Bites: Japan's economy one year on from disaster
Japan's Nikkei index has been trading above 10,000 for the first time in seven months in what some analysts see as an indication of how the country's economy is recovering from last year's earthquake and tsunami.
But can Japan's economy really be rebuilt when the fundamental problems which were present before the disaster - namely its enormous debt and lack of consumer spending - still remain?
Meanwhile, eurozone finance ministers meet in Brussels today where they are expected to sign off Greece's second bailout package.
The BBC's Jamie Robertson discusses the key financial stories of the day.