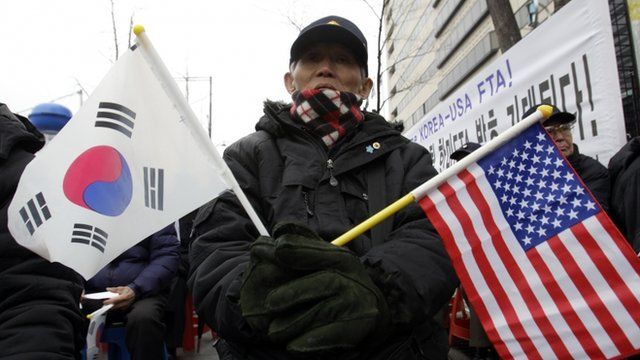 Video
Business Bites: Good time to buy US goods in South Korea
A controversial free trade pact has come into force meaning US-made goods on sale in South Korea should become cheaper.
Under the deal, tariffs on 80% of products traded between the two countries will disappear immediately.
It could create more than 300,000 jobs in South Korea and boost economic growth over the next 10 years.
But a number of people oppose the deal, including South Korean farmers who fear an influx of cheap American produce.
Meanwhile, Ernst and Young's Eurozone Spring Forecast has predicted a slow return to growth in 2013 for the region.
The BBC's Rachel Horne discusses the key financial stories of the day.