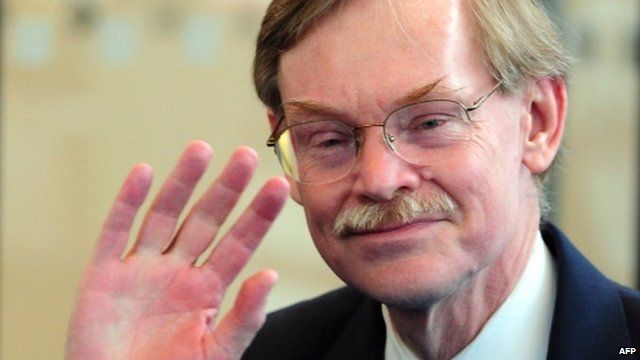 Video
Who will take over as president of the World Bank?
Friday is the deadline to apply to be the new president of the World Bank when Robert Zoellick stands down on 30 June.
For almost 70 years, the head of the World Bank has been an American, chosen by the US president.
The bank's sister organisation, the International Monetary Fund - created at the same time in the wake of World War II - has similarly always been led by a European.
But for the first time this closed process, dominated by the US, is being challenged.
Caroline Hepker reports.