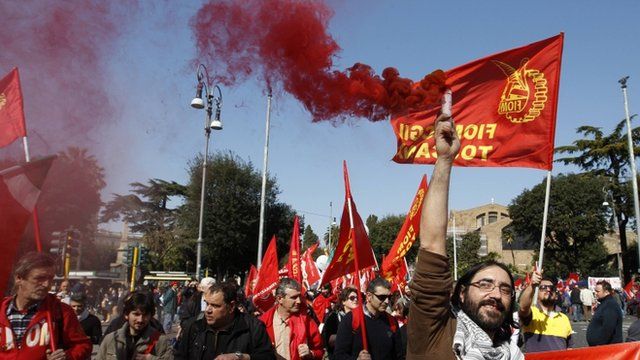 Video
Business Bites: Make or break for Monti's reforms?
Italian Prime Minister Mario Monti is making a last ditch attempt to reconcile employers and trade unions over his labour reforms.
He is meeting union representatives to try to persuade them that the reforms - which include making it easier to hire and fire staff - are crucial for the economy.
Meanwhile, Metro of Germany has reported a 1.8% fall in pre-tax 2011 earnings to 2.37bn euros (£2bn; $3.1bn).
The world's fourth-largest retailer also forecast flat profits this year due to a stuttering global economy and costs from expanding its business.
The BBC's Aaron Heslehurst discusses key financial stories of the day.