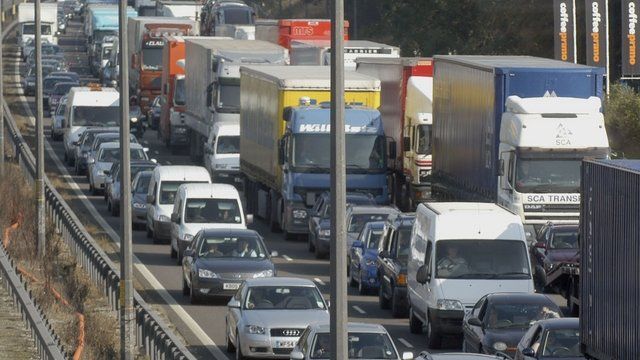 Video
Budget 2012: Fuel duty increase gets go-ahead
Chancellor George Osborne has said a 3.02 pence per litre fuel duty increase will take effect on 1 August as planned.
The chancellor said fuel duty would not rise faster than inflation, unless oil prices were to fall below £45 a barrel, well below Crude oil's current market price of about $125 a barrel.
He also announced that vehicle excise duty would be frozen for road hauliers.
Go to next video: Osborne: Extra help for Armed Forces