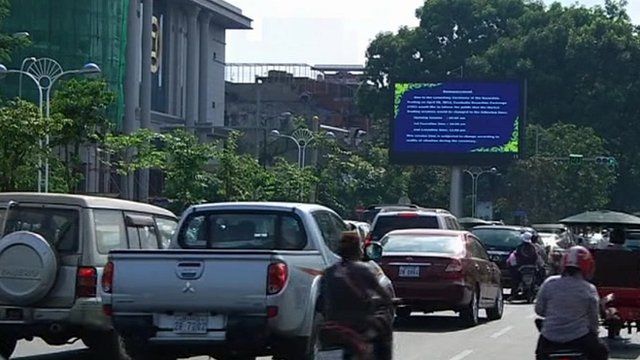 Video
Cambodia's stockmarket starts up with water firm shares
Cambodia's first stock exchange starts trading this Wednesday, following the initial public offering (IPO) of a state-owned water company.
The IPO of 15% of the hitherto state-owned company, the Phnom Penh Water Supply Authority, was 17-times oversubscribed.
And as the BBC's Guy De Launey reports from the Cambodian capital, Phnom Penh, there's plenty of excitement about the sale.