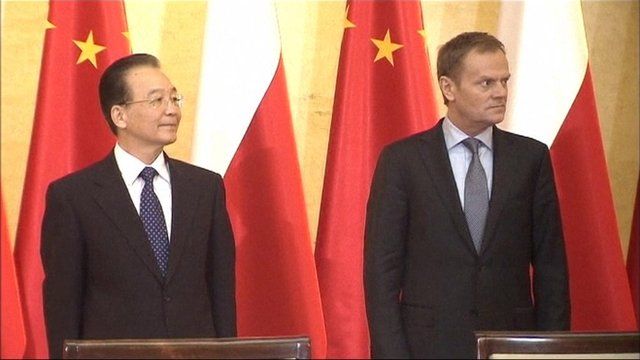 Video
China's Wen Jiabao concludes European trade talks
Chinese Premier Wen Jiabao ended a four-nation European tour in Poland, where trade and expanding opportunities for investment were top of the agenda.
In 2011, bilateral trade between China and Poland was estimated to be worth about $13bn (£8bn), according to state owned news agency Xinhua.
That is a jump of nearly 17% on the previous year. And on Wednesday, the two countries said they aim to double it over the next five years.
Jiangyu Wang, from the National University of Singapore, discusses the significance of the Premier's visit.