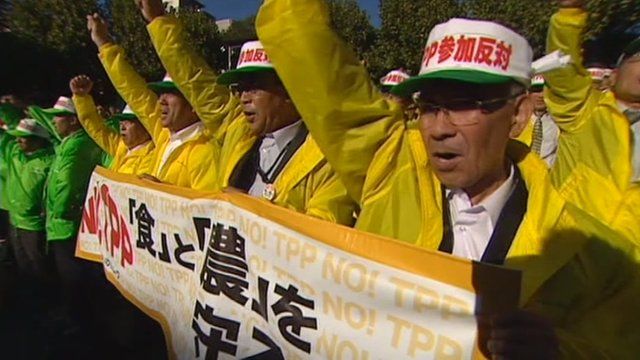 Video
Japan and United States in trade pact talks
US President Barack Obama is to hold talks with Japanese Prime Minister Yoshihiko Noda in Washington on Monday, with trade expected to feature highly.
Japan has recently indicated it would be interested in joining Trans-Pacific Partnership (TPP) talks, which if successful would create a free trade zone across the Pacific Rim.
However, there has been strong resistance from within Japan to the move, with the powerful farming lobby arguing that removing tariffs on agricultural imports could hurt the sector.
But Martin Schulz from the Fujitsu Research Institute in Tokyo told the BBC's Asia Business Report that Japan's overall economy could benefit significantly if it joined the TPP.