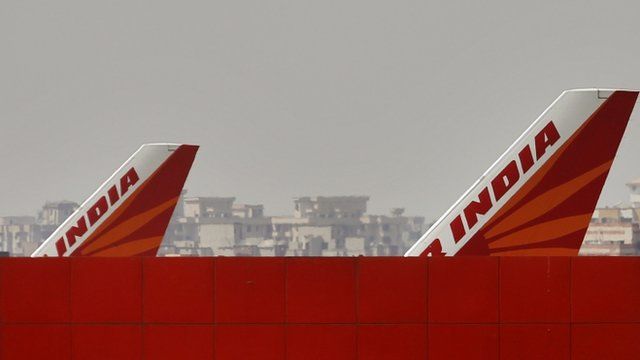 Video
Business Bites: Mass sick day for Air India's pilots
More than 150 pilots working for India's national carrier, Air India, have called in sick amid a dispute with the airline's management.
They are protesting against the decision to train pilots from Indian Airlines, which merged with Air India in 2007, to fly the new Boeing 787 Dreamliner planes.
Air India pilots say the planes were ordered before the merger, so they should be trained first.
Air India fired 10 of the pilots and cancelled four international flights
It comes at a bad time for the carrier which is facing rising fuel costs and increased competition.
The BBC's Aaron Heslehurst discusses the key financial story of the day.