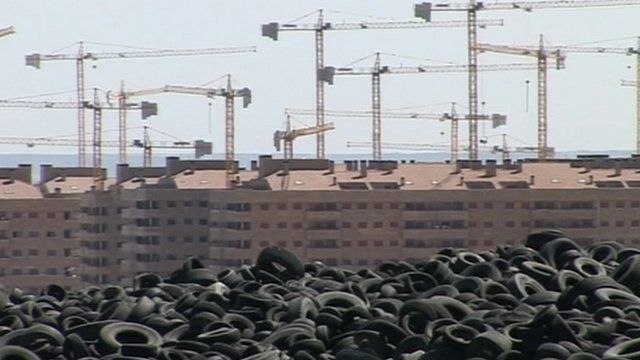 Video
Spanish banks forced to raise extra capital
The Spanish government is to force its banks to take on an extra 30bn euros ($39bn; £24bn) of capital to cushion themselves against loans going bad.
The banks will have to raise the money or borrow from the government at an annual interest rate of about 10%.
A housing boom and bust has left many small lenders holding mortgage debt that may not be repaid.
Hugh Pym reports.