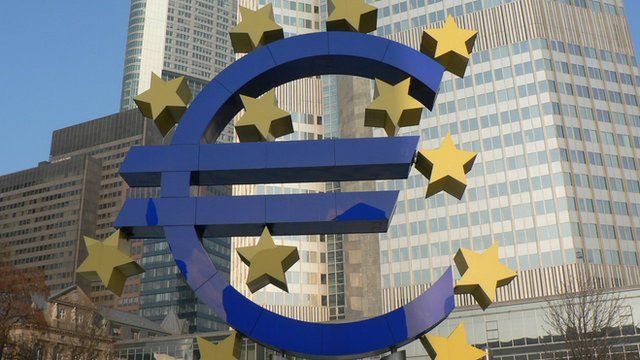 Video
Former chancellor Nigel Lawson calls eurozone 'Doomsday Machine'
The leaders of France and Germany have pledged to work together to solve the Eurozone crisis.
Newly inaugurated President Francois Hollande met Chancellor Angela Merkel and called for all possible measures to be considered to encourage growth.
The man who represented Greece's creditors during bailout negotiations, Charles Dallara, told BBC Radio 5 live Breakfast that the Eurozone needed a new approach, while Lord Nigel Lawson insited that the eurozone could not survive in its current form.
To listen to other Radio 5 live interviews, please visit the Best Bits page.