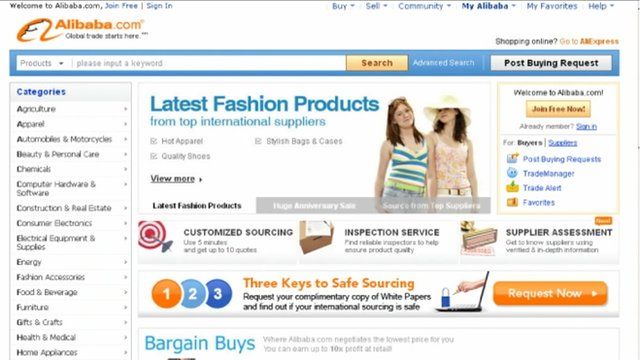 Video
Business Bites: Yahoo to sell part of its stake in Alibaba
US internet company Yahoo has announced that it is to sell half of its stake in Chinese e-commerce group Alibaba for about $7.1bn (5.6bn euros; £4.5bn)
Yahoo bought the 40% stake back in 2005 for $1bn but has been losing ground to rivals Google and Facebook in online advertising.
The deal moves Alibaba - which has many internet subsidiaries - closer to a public listing.
The BBC's Jamie Robertson discusses the key financial story of the day.