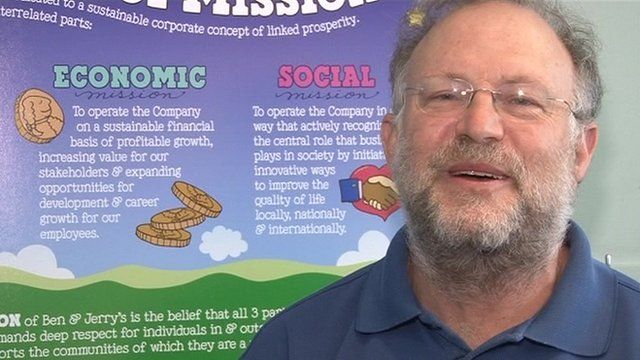 Video
Social strategy 'absolutely necessary', says Ben and Jerry's co-founder
When Unilever bought Ben and Jerry's in 2012, there was talk of the bigger company becoming more like the ethically friendly ice-cream company.
Whether they have nor not, there is certainly more of a buzz around the idea of corporate responsibility than there used to be.
The BBC's Anthony Reuben spoke to co-founder Jerry Greenfield about sustainability, Unilever, and the importance of big chunks.