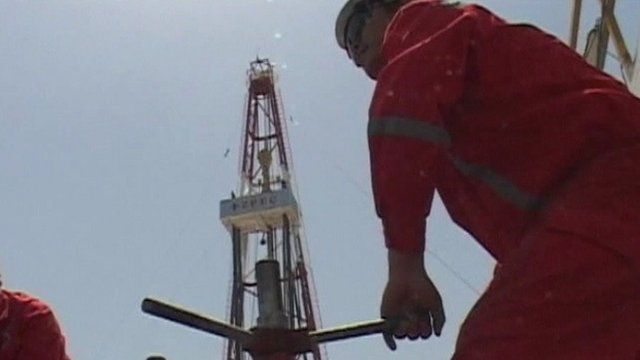 Video
Iraq pleas for oil reserve search
Despite having some of the world's biggest oil reserves, Iraq is still plagued by power cuts.
On Wednesday it will auction the right to look for fresh oil and gas reserves to foreign firms and more than 47 firms are bidding.
It is thought they could discover another 10 billion barrels of crude oil as well as natural gas needed to fuel power stations.
Jeremy Howell reports.
Go to next video: Aberdeen oil expertise for Iraq