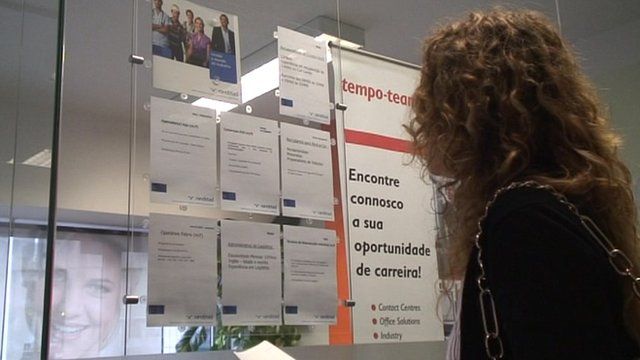 Video
Portugal passes latest bailout review
Portugal has passed a fourth review of its continuing spending cuts and economic reforms, the country's Finance Minister, Vitor Gaspar, has said.
Portugal had fulfilled all the bailout criteria set by inspectors from the EU, European Central Bank and International Monetary Fund (IMF), Mr Gaspar said.
It clears the way for the government to get another 4bn euros ($5bn; £3.2bn) of funds from the so-called troika.
Portugal is to get 78bn euros in total under the bailout, agreed in May 2011.
Alison Roberts reports from Lisbon.