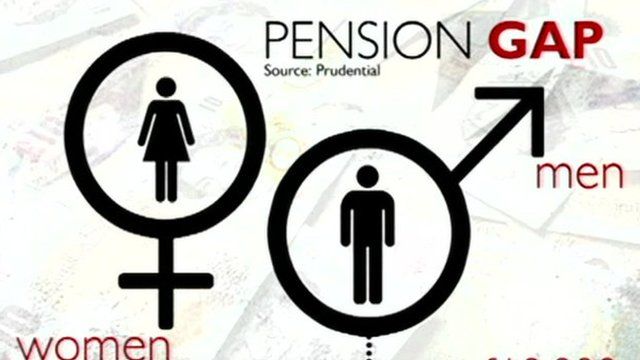 Video
Pensions gender gap 'narrowing'
The gap between men's and women's pensions has narrowed in the past few years, according to a survey by the Prudential.
But the gap is closing because male incomes are falling, and not because women's are rising.
The Prudential says that taking into account all retirement income, women will have an average of £12,250 to live on compared to men's £18,000.
The gap has narrowed to £5,750, compared with £7,400 last year.
Simon Gompertz reports.
Go to next video: Private sector pension 'collapse'