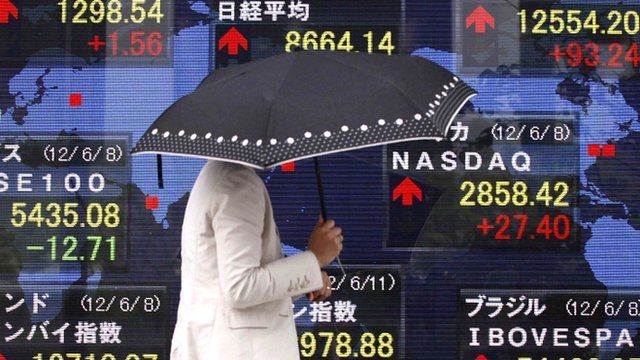 Video
Euro sees gains as markets greet Spain deal
The euro has made gains against the dollar and the yen as markets react to the eurozone deal aimed at shoring up Spain's troubled banks.
In early Asian trading on Monday the euro bought $1.2671 and 100.73 yen, up from $1.2514 and 99.49 yen in New York on Friday.
Japan's, Hong Kong's and South Korea's main indexes all rose about 2%.
On Saturday, eurozone ministers agreed to lend Madrid up to 100bn euros ($125bn; £80bn) to help its banks.
Tom Burridge reports.
Go to next video: Single currency 'ending in disaster'