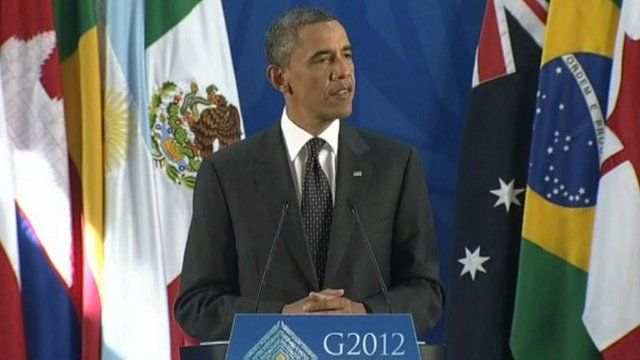 Video
Barack Obama: EU leaders recognise urgency
US President Barack Obama has said he is encouraged by European leaders' plans to tackle the eurozone crisis, as the G20 summit in Mexico ends.
In a final communique, world leaders said they would take "all necessary measures" to protect the euro area.
The talks were being held as Greece seeks to form a coalition government and Spain's borrowing costs soared.