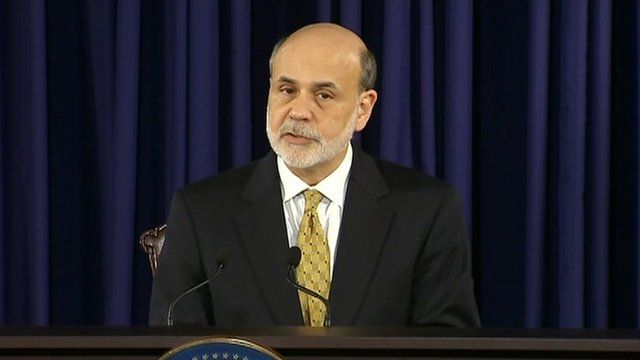 Video
Ben Bernanke: Federal Reserve sees 'moderate' US growth
The Federal Reserve has cut its forecast for economic growth in the US to 2.4% from 2.9% and is extending its programme of selling short-term US debt and buying long-term debt.
The plan, known as Operation Twist, will continue until the end of the year.
Federal Reserve Chairman Ben Bernanke said that in the face of "headwinds" in Europe and a depressed construction sector, household spending was rising at "somewhat slower pace".
Mr Bernanke told reporters that while members of the Federal Reserve Monetary Policy Committee had marked down their projections for economic recovery, they did still expect the US to see "moderate" growth.
Go to next video: Vigilantes threaten to 'kneecap criminals'