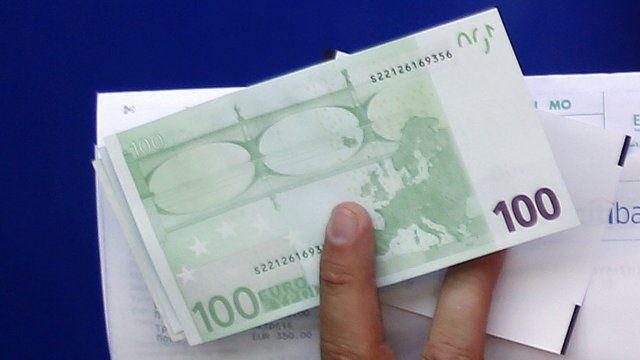 Video
Business Bites: Has Greece tried hard enough to stay in the euro?
Germany's finance minister says Greece hasn't tried hard enough to sort out its financial problems.
In an interview on German TV, Wolfgang Shaeuble said that Athens has not fulfilled its promises. That doesn't bode well for the new Greek government which is trying to soften the terms of its most recent bailout.
Meanwhile, the Indian government is announcing measures to help boost its currency after the slump in value of the rupee. It's fallen more than 20% this year.
The BBC's Jamie Robertson discusses the key financial stories of the day.
Go to next video: What are the Greek government's aims?