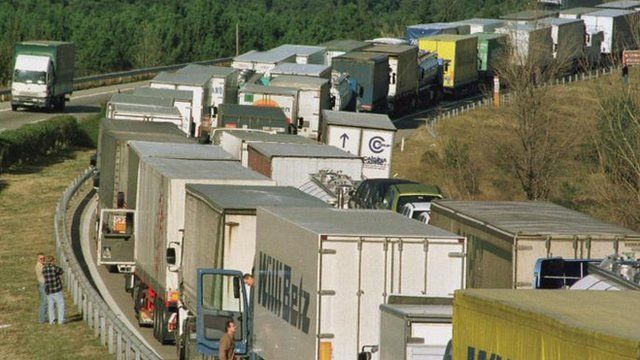 Video
How doing business across borders can be problematic
Efficient and smooth cross-border trade is something developed countries take for granted. But for poorer nations borders are often more about long delays, inefficient procedures and corruption.
Such factors can add up to 15% to the cost of getting goods to market.
According to the Organisation for Economic Cooperation and Development (OECD), between 2002 and 2010, spending on the problem jumped ten-fold, from almost $40m (£26m) to nearly $400m.
The World Customs Organisation collectively employs some 800,000 staff worldwide and processes more than 98% of all international trade.
Kunio Mikuriya, its Secretary General, told the BBC's Asia Business Report about the challenges it faces.