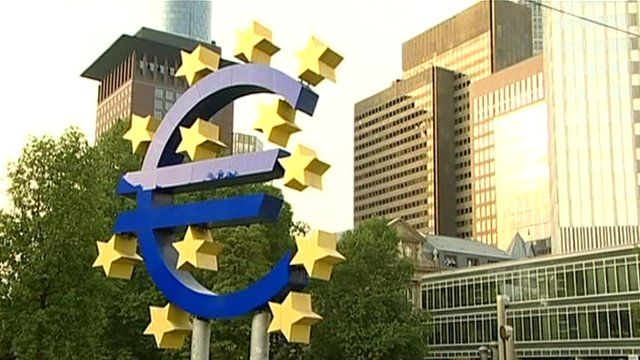 Video
Euro crisis: Geithner and Schaeuble call for co-operation
The European Central Bank is under more pressure to spell out the new measures it intends to adopt to deal with the debt crisis in the eurozone.
The German and US governments have both called for coordinated action.
The German finance minister interrupted his summer holiday to discuss the crisis with US Treasury Secretary Tim Geithner who expressed his confidence in the efforts being made.
The BBC's chief economics correspondent Hugh Pym reports.
Go to next video: Can the US help save the eurozone?