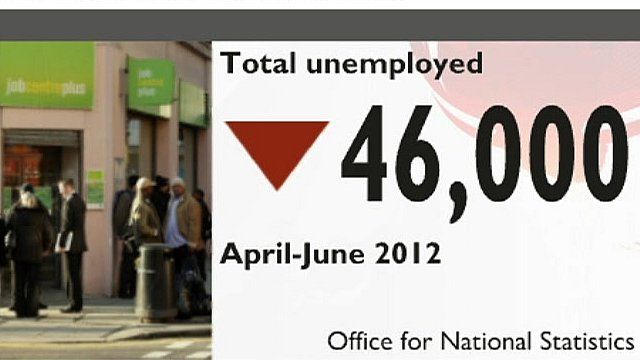 Video
UK unemployment falls to 2.56 million
The number of people out of work fell by 46,000 to 2.56 million in the three months to June, according to the Office for National Statistics (ONS).
However, the number of people working part-time because they could not find a full-time job hit a record high.
The BBC's Matthew Amroliwala reports.
Go to next video: Under-employment increasing in US