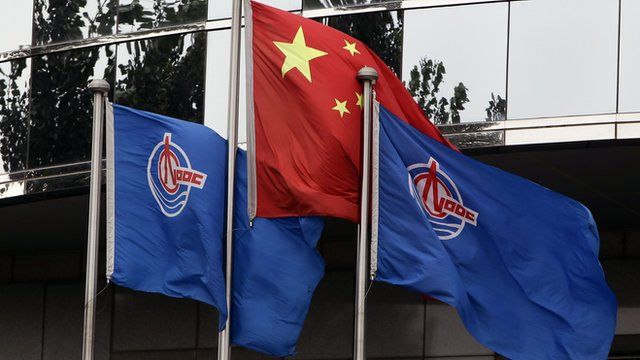 Video
Canada weighs energy giant CNOOC's $15bn Nexen bid
China has a huge appetite for energy, and is buying up what it needs. The resources and energy sectors continue to dominate China's acquisitions of overseas companies, making up 44% of such deals in the first half of this year.
One of the biggest of these is energy giant CNOOC's $15.1bn (£9.6bn) offer for its Canadian rival Nexen, which is still being considered by the Canadian government.
CNOOC issues its latest earnings report on Tuesday, and what many are looking for is more detail about the Nexen bid.
As Andrew Wood reports from Hong Kong, China's ambitions are making some politicians nervous.