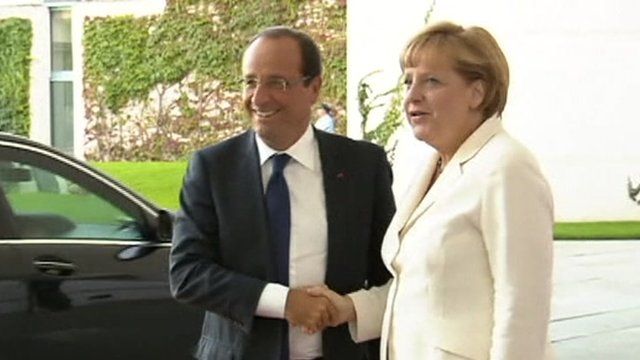 Video
Greece tops agenda for Merkel and Hollande in Eurozone talks
The French and German leaders have been meeting in Berlin today ahead of their respective talks with the Greek prime minister later this week.
Greece is asking for more time to implement the tough conditions imposed on it in return for a financial bail out.
There was some diplomatic language but little sense that Greece will get what it wants.
The BBC's Europe Editor Gavin Hewitt reports from Berlin.
Go to next video: What does Germany make of Greece?