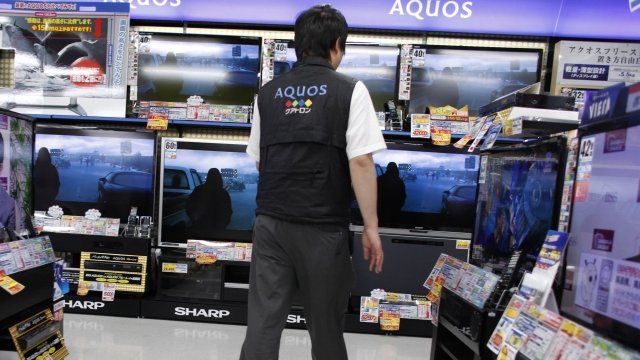 Video
Sharp continues to woo Hon Hai to finalise stake sale
Sharp is one of the biggest names in consumer electronics and it is in desperate need of a cash injection.
The company has already had its debt downgraded to junk bond status, and its shares have tumbled.
This has complicated its efforts to sell a stake in itself to Taiwanese electronics giant Hon Hai.
Sharp's chief executive Okuda Takashi is reportedly considering visiting Taiwan to try to close the deal, but as the BBC's Cindy Sui reports from Taipei, negotiations are proving difficult.