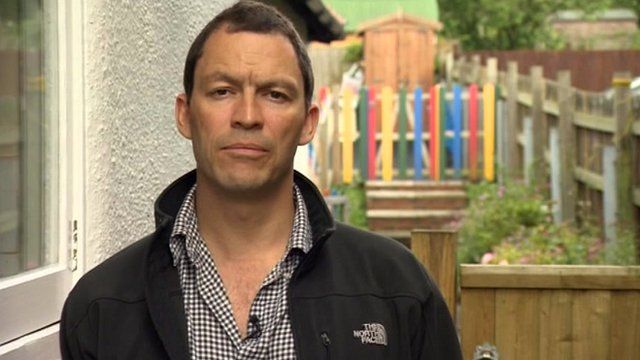 Video
Dominic West on why he made Newsnight grooming film
Actor Dominic West won a Bafta award for his powerful performance as serial killer Fred West in TV drama Appropriate Adult.
Here he talks about how playing the role made him more concerned about the plight of youngsters who fall victim to sexual predators and led to him making a film on the issue with BBC Newsnight.
Watch Dominic West's full report and a debate on the issues it raises on Newsnight on Friday 7 September 2012 at 10.30pm on BBC Two.