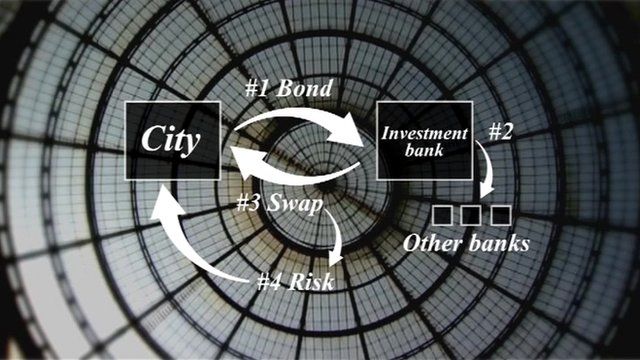 Video
How UK-based banks' Italy Swap derivatives deals worked
Several UK-based investment banks have been accused of mis-selling financial products worth euros 35bn (£28bn) to Italian cities and regions. Italian prosecutors say the regional governments that signed up to the deals were unaware of the risks involved - something the banks deny.
Here BBC Newsnight's Joe Lynam explains how the deals worked.
Watch Newsnight's full report at 10.30pm on 11 September 2012 on BBC Two, then afterwards on the BBC iPlayer.