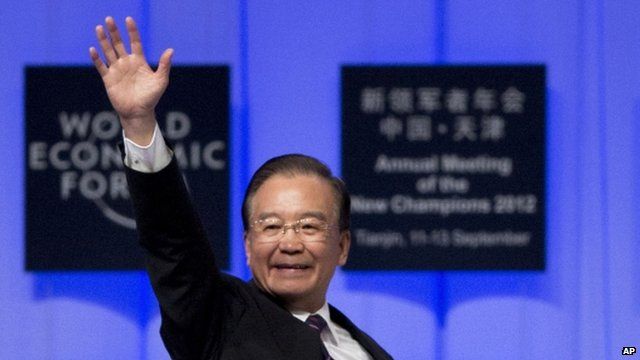 Video
World Economic Forum: Reaction to Wen Jiabao speech
More than two thousand business delegates are continuing to discuss the global outlook at the World Economic Forum in Tianjin, China.
On Tuesday, Chinese Premier Wen Jiabao promised to step up efforts to stabilise his country's slowing economy with measures to boost consumer spending and tax cuts.
But he stopped short of confirming any further stimulus for China's waning economy.
Rico Hizon asked the BBCs Juliana Liu in Tianjin about the response to Premier Wen's speech amongst delegates.