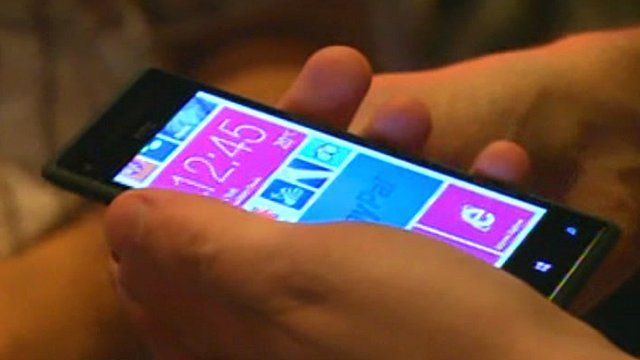 Video
HTC unveils two Windows Phone 8 handsets
Taiwanese phone giant HTC unveiled two Windows Phone 8 handsets at an event in New York on Wednesday.
The firm has said that it intends to promote the 8X, which features a 4.3" (10.9cm) display, as its flagship device alongside the Android-powered One X.
Only a few years ago HTC was seen as a highly creative company with phones that were cutting edge but since then, much like Nokia, it has seemed to lack the sparkle of its rivals.
HTC's share price has fallen more than 50% since February after the firm experienced weak sales of earlier models despite positive reviews.
Ben Thompson went to the launch in New York to speak to the company's chief executive, Peter Chou.