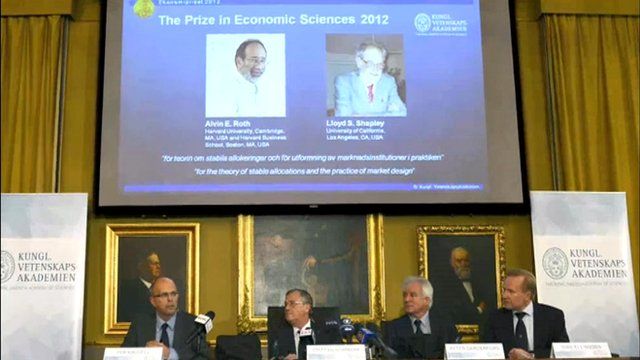 Video
Nobel Prize: Alvin Roth and Lloyd Shapley win economics award
Alvin Roth and Lloyd Shapley have won the 2012 Nobel Prize in economics.
The Royal Swedish Academy of Sciences cited the US academics for their work on the "theory of stable allocations and practice of market design".
The work is concerned with the best possible way to allocate resources, such as in school admissions or organs to patients who need transplants.
The BBC's Brian Milligan explains their ideas.
Go to next video: Roth 'glad' to share Nobel Prize with Shapley